RapidDox lets you create thorough and customized documentation for Tableau in no time with our desktop app.
Our flagship offering, the desktop version of RapidDox allows you to automate the documentation process for Tableau Dashboards, Tableau Data Source (TDS) files and Tableau Prep Flows.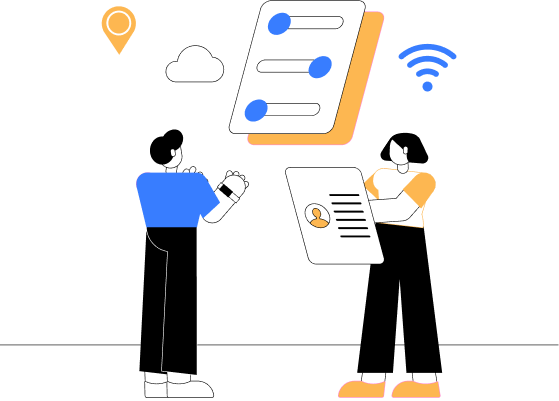 Dashboard Screenshots
RapidDox was designed with keeping non- technical business users in mind. A lot of effort has gone into making its user interface rich and intuitive. You can get started with minimal or no training and does not need any scripting or coding to generate comprehensive documentation for your Tableau dashboards.
You can also include HQ screenshots from your dashboards into the documentation at relevant places to make it more effective.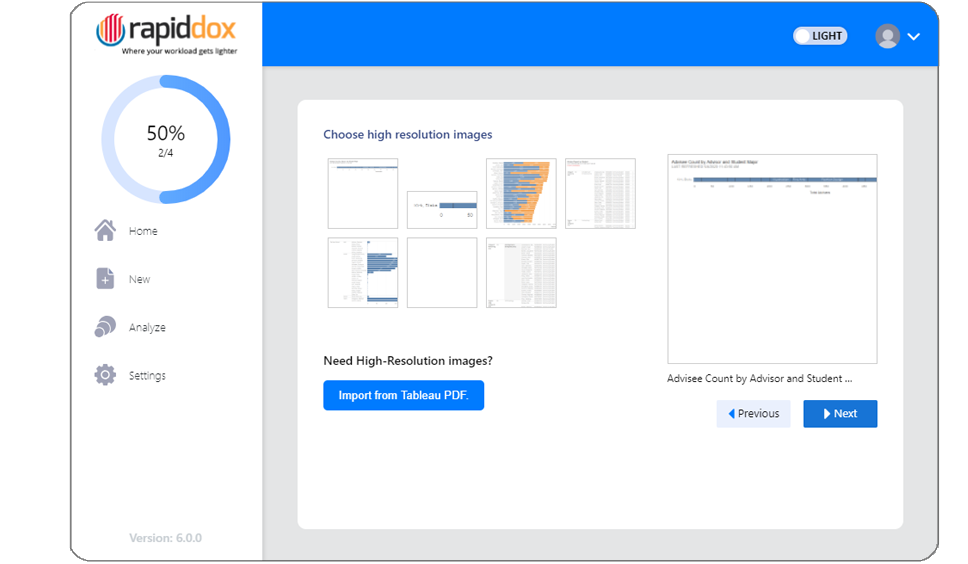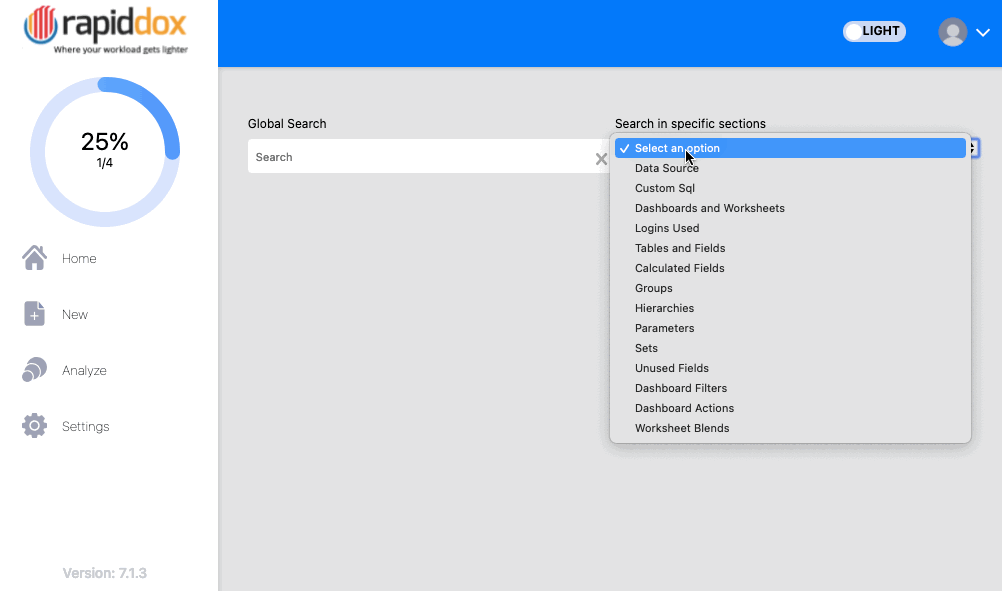 Analyze
RapidDox also helps you find all relevant information about your Tableau dashboard, Data Source (TDS) file or Prep flow without even opening your dashboard or Prep flow. You can find custom SQL, formula used in different calculated fields or parameters and unused object in your dashboard in a click of a button.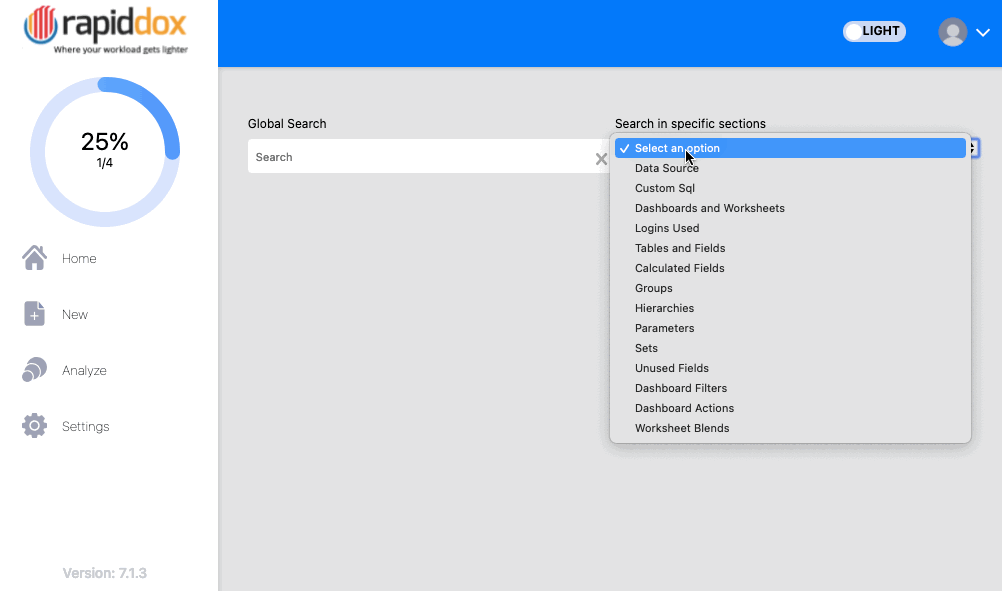 Multiple Formats
RapidDox can export documentation in multiple
formats – MS Word, MS Excel, Adobe Acrobat PDF or HTML. You have a lot of flexibility in editing your documentation in MS Word. You can export to Excel or CSV and use the data to load into another database or Tableau for further analysis.
Want to know what is covered in the Output Documentation?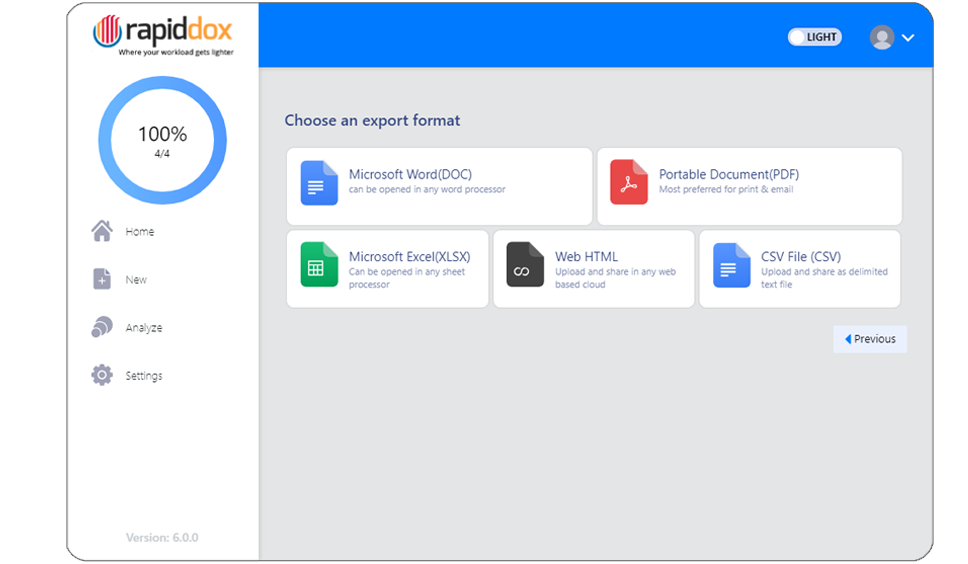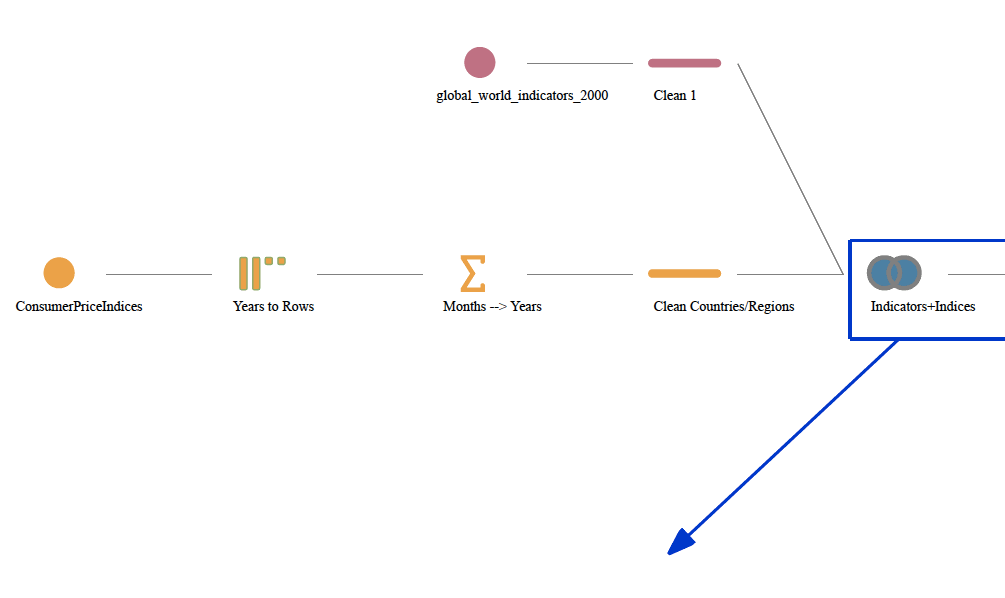 Tableau Prep Flow Output
By elegantly breaking down even a very complex Tableau Prep Flow, RapidDox creates the documentation that is easily comprehensible.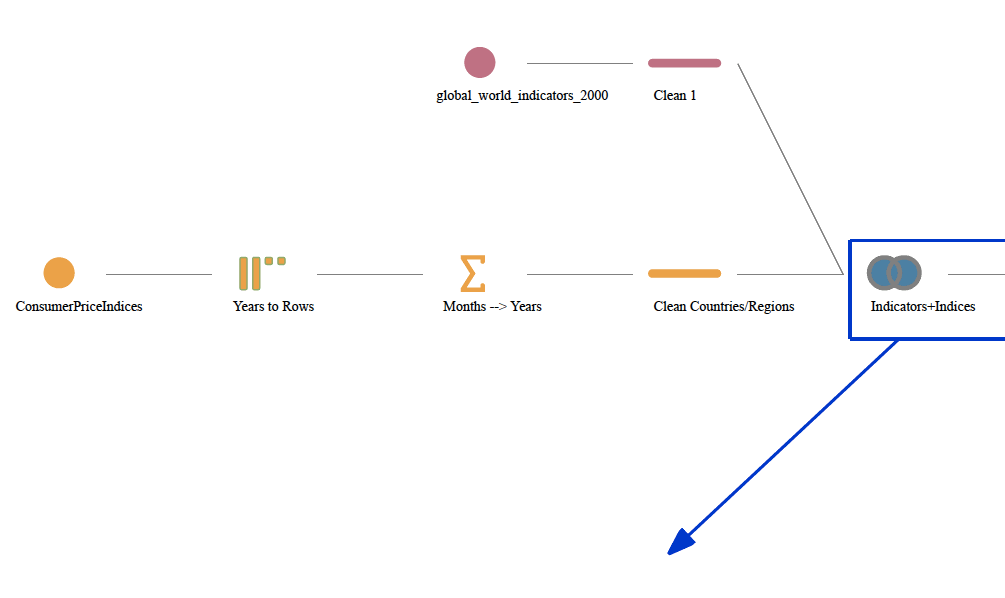 Safe & Secure
Your data security is paramount. That's why we don't touch it. RapidDox only accesses metadata to create your documentation.
Everything is done locally, right on your computer. The only communication we have with our servers is to verify your license. Period.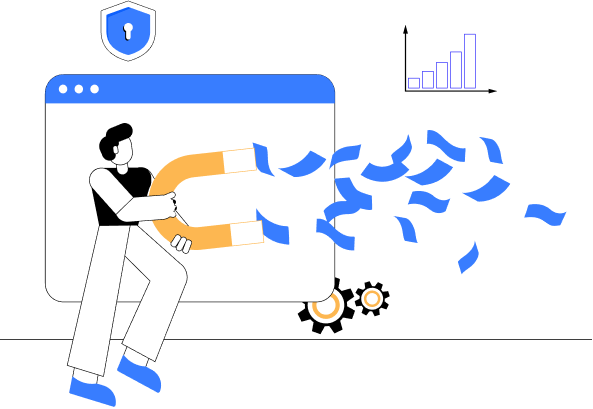 Unleash the power of your data.
Spend more time focusing on analyzing your data and less time on
creating documentation.
Ready to say goodbye to the long, tedious documentation creation process?
We give you back the time you need to focus more on analyzing your data,
by automating the documentation process.
A Standard license is intended for companies that primarily offer support to their internal customers. If your company caters to multiple external clients as consulting services provider or operates as a government agency, then the agency license is the appropriate option.
An agency license is designed for government agencies and consulting firms serving multiple clients. If your company primarily offers support to its internal customers, the Standard license is the suitable choice.
License: Each License is valid for installation on only one computer.
Frequently Asked Questions
Q: What data does RapidDox look at?
None. RapidDox compiles your documentation using the metadata found in your workbooks. We don't see any or use any business data.
Q: Does my business data go to your servers?
Nope. There's absolutely no importing to our servers.